Webbing Tightener Wrap
This case from our domestic friends who specialized in rope & webbing manufacturing. One day her customer wanted to buy webbing with tightener form her (see the picture below), but requested there should be wraps for the metal tighteners to prevent goods from being worn out.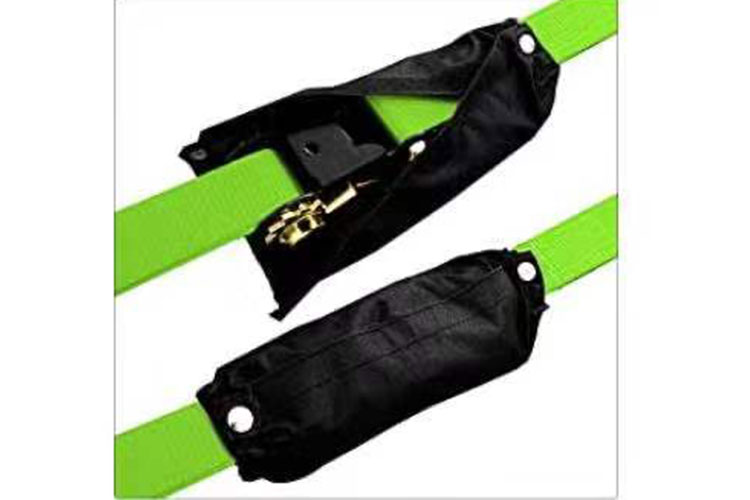 Then she phoned with us and ask for help only with one picture. The cloth in the pic looks like oxford fabric, as we know it's not durable as well as flexible, but cheap.
Considering the customer's benefit, also we as neoprene product manufacture, we advised them to use neoprene for the finished product.
After sampling in a hurry, the second day we rushed out the hand sample (see photo below), which exceeded the end customer's expectation.